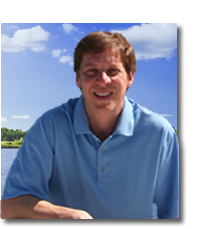 Trent Taylor has been an agent of Smith Lake for over 10 years. In 2014 Trent opened up Lake & Coast Real Estate Co to focus 100% on waterfront property. In addition to Smith Lake, Lake & Coast Real Estate Co provides real estate services to the beautiful waterfront areas across the state of Alabama including: Wheeler Lake, Lake Guntersville, Weiss Lake, Lake Wedowee, Logan Martin and the Alabama Gulf Coast.
In addition to real estate, Trent started Lake & Coast Development Co in 2016. Currently Trent is developing one of the premier subdivisions on Smith Lake, Stillhouse Point. Stillhouse Point is recognized for its uniquely designed contemporary homes with expansive banks of windows and outdoor living spaces that blend into the shoreline and surroundings. You can find out more about Stillhouse Point here. Stillhouse Point Smith Lake
So Why Choose Lake & Coast Real Estate Co.?
We do one thing market and sell waterfront property, and we think we do it better than anyone else. Here's why – We are focused on waterfront property and we have real estate experts focused
Growing up a short distance from the lake, Trent spent most weekends and summers swimming, skiing, fishing and boating along the shores of Smith Lake. Over the years his knowledge and love of the lake have grown.
Prior to becoming a REALTOR, I spent my career building, molding and running technology companies that delivered voice and data services to businesses across Alabama. My focus in business was and still is marketing and client relations. I will always work my hardest to make sure I provide the most positive results for my clients.
Aside from work I enjoy spending time with my wife and three children, I have two boys and a daughter. I have been very fortunate to have the opportunity to spend time coaching my young sons, along with many other children in Dixie Youth Baseball. I love my family, my friends and I truly love spending time with them at Smith Lake. Smith Lake is truly a great place to relax, unwind and build lasting memories.
My other passions are Real Estate and Marketing. I think Real Estate is one of the best investments you can make. As population grows land will become more valuable as less and less becomes available. The biggest advantage of owning waterfront property is the ability to enjoy your investment with your family and friends.
Buying Smith Lake Property
If you are looking to purchase a home or property at Smith Lake, I would love the opportunity to help you find the perfect place. I will handle all the details from locating and showing you properties, to closing on your property, as well as all the many details along the way. When you get ready to start looking for that perfect property, give me a call or send me a text or email, I am always glad to answer any questions that you may have. I can provide you with the local knowledge and personalized service you deserve when shopping for waterfront property on Smith Lake. I look forward to the opportunity to assist you in finding your home on Smith Lake.
Selling Smith Lake Property
If you are thinking about selling your property at Smith Lake, let's talk. I know the area and I know how to market property…properly. I have many years of marketing experience with a focus on Internet marketing. I have the skills to effectively get your home the attention it deserves. I will treat you with respect, honesty and always make you a priority. I take pride in providing Smart Marketing and Reliable Representation to my clients, and if you choose me to sell your property, I think you will agree.
Contact Trent:
Direct: 205.223.1471
Email:trent@smithlakehouse.com