We keep up to date on the local real estate trends and keep a list of properties, we think are the best buys on Smith Lake.  I think you will agree.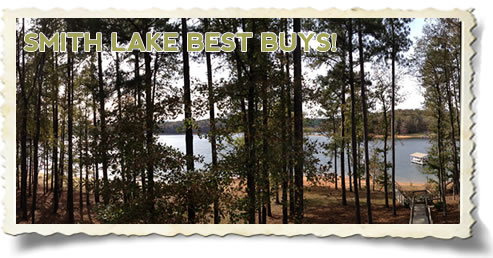 To get the list, fill out the simple form below and we will send you the best buy properties that fit your criteria.
Why do I need to fill out a form to receive the "Best Buys" list?
Smith Lake is divided into 4 seperate MLS systems. We comb through each MLS system to find what we think are the very best buys on Smith Lake.  Since all of these listings are not ours, we may not able to list them all on our site.  Please fill out the form below to let us know a little bit more about  your specific purchase requirements and we will send you our list of Best Buys that best fits your specific criteria.
As always, we promise not to share your information, harass you constantly or flood your inbox with sales mumbo-jumbo.  However, if you need additional information or assistance we are only an email or phone call away.  We're here to help you on your terms, not ours, let us know if we can be of assistance.