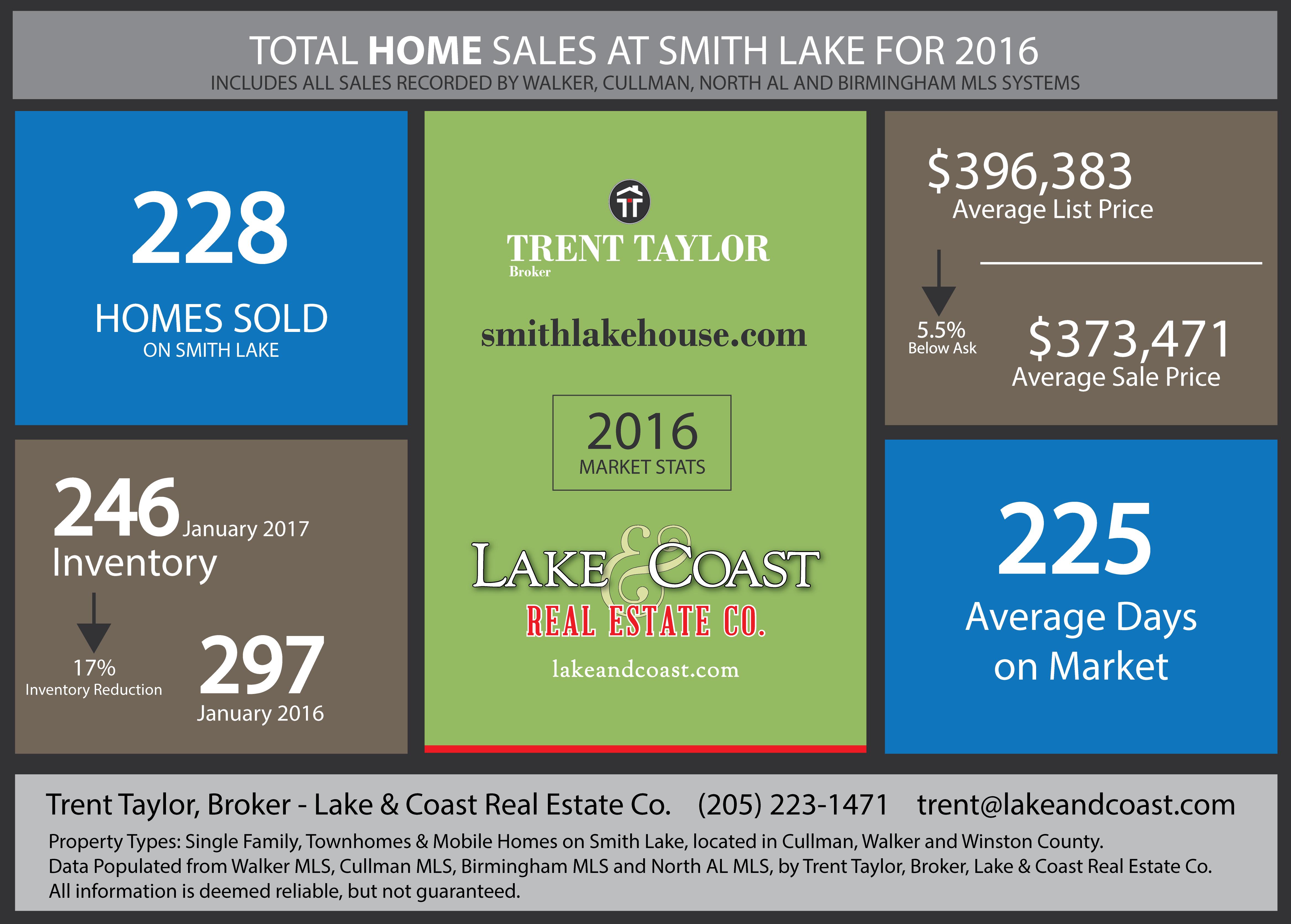 Smith Lake Home Sales

  – MARKET REPORT YEAR END 2016

228 Homes were sold on Smith Lake in 2016, up from 175 in 2015 for an increase in sales of 24%. Inventory has shrunk from 297 homes for sale, at the beginning of 2016, to 246 at the end of 2016, reducing home inventory by 17%. This has reduced the supply of homes on Smith Lake from an 18 month supply to a 13 month supply.

So what does all of this mean? If all things remain constant on sales of lake homes in 2017, our inventory should be reduced to less than a 12 month supply for the first time before 2007. The reduction in inventory should stabilize prices and put us back on track to see steady growth. We are already seeing that from the number of custom homes and spec homes that were built on Smith Lake in 2016.

If you are looking to sell, now is a great time to think about preparing your home and putting it on the market. Most buyers are looking for a turn key product, meaning fully furnished with little to no maintenance required. So, if your home is in need of repairs, it is best to go ahead an address those issues before listing your property. If your home is in good condition and priced correctly, it should sell within 5% of asking price and within 225 days or less, based on previous market indicators. However, as in any market, it is all about location and location on the lake makes a big difference in how quickly your home will sale.

The following chart shows which price point homes were the most popular with buyers in 2016 and is a good indicator for what the market will bear in 2017.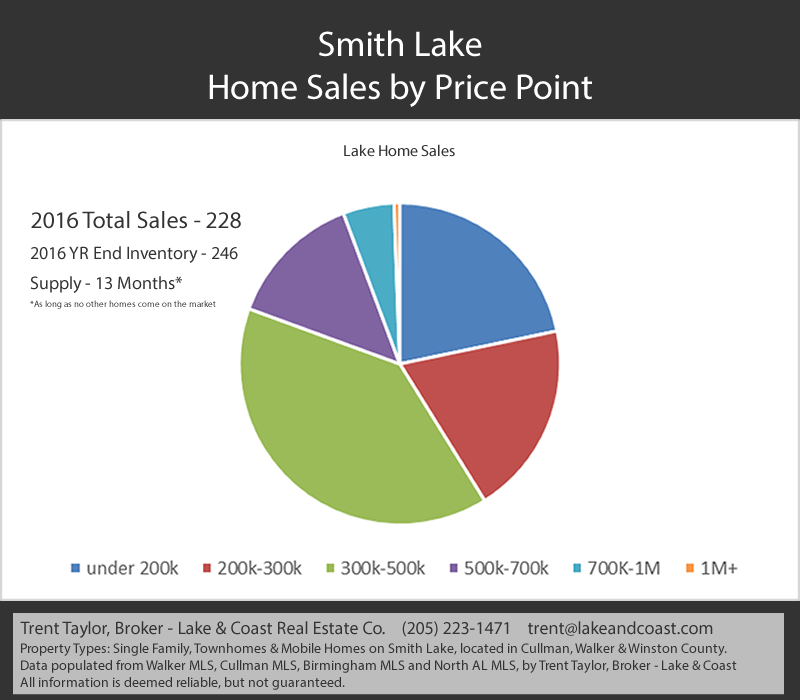 The overall market for Smith Lake looks positive for 2017, which is great news for anyone looking to sell their home.
If you are considering selling your Smith Lake home, contact Trent Taylor with Lake & Coast Real Estate Co. Trent is a top broker at Smith Lake and will treat you with honesty and integrity. He will push your home out to the world with some of the finest marketing skills in the industry.
*All information is deemed reliable but not guaranteed. Information was populated by combining data from the 4 MLS systems covering Smith Lake, Walker MLS, Cullman MLS, North AL MLS and Birmingham MLS.